assion Java is one who never runs out of things to say. He again stole the show at Mai TTs lobola ceremony yesterday when he said he once prophesied that Mai TT's wedding ring would come from the United States.
Java said this in his speech during an after-party held by Mai TT at her house.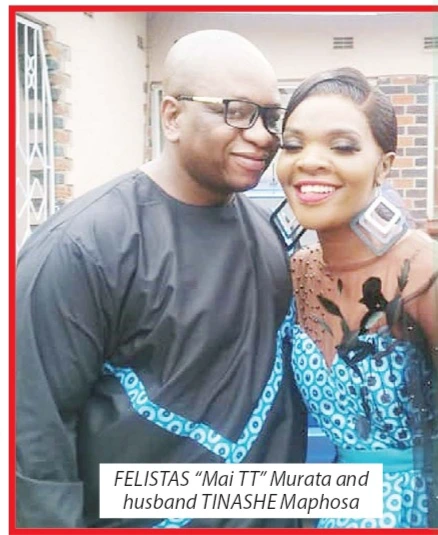 "I do not want to cry today, but to thank God for fulfilling a prophecy revealed to me that she was to meet her husband in a foreign land," he said.
"Today is a celebration of what was revealed to me and I am happy that Mai TT and Tinashe got married before God and according to custom."
He gave Mai TT's kids US$100 each for remaining patient, while their mother was walking through her journey in the United States.
Mai TT, whose real name is Felistas Murata, was also commended by her long time friend, singer Diana Samkange. "Ndafara zvekuti," said Samkange. "Kumagumo kune rudo. Mai TT feel free to come and collect whatever you want from my place," she said.
Fungisai Zvakavapano thanked Mai TT for standing firm despite all the negative comments she gets on social media.
"I came to know Mai TT in music, among the early urban grooves," said Zvakavapano.
Madam Boss hailed Mai TT for achieving what many women fail to achieve in their lives.
She thanked her parents for standing with her, despite all the criticism the comedienne usually receives.
Source: https://m.youtube.com/watch?v=TxkiLoqnC4M