The South Africa singer and songwriter, Zahara has found herself trending. This following the video of her that went viral, in this video Zahara can be seen performing and going around with a cap asking for money.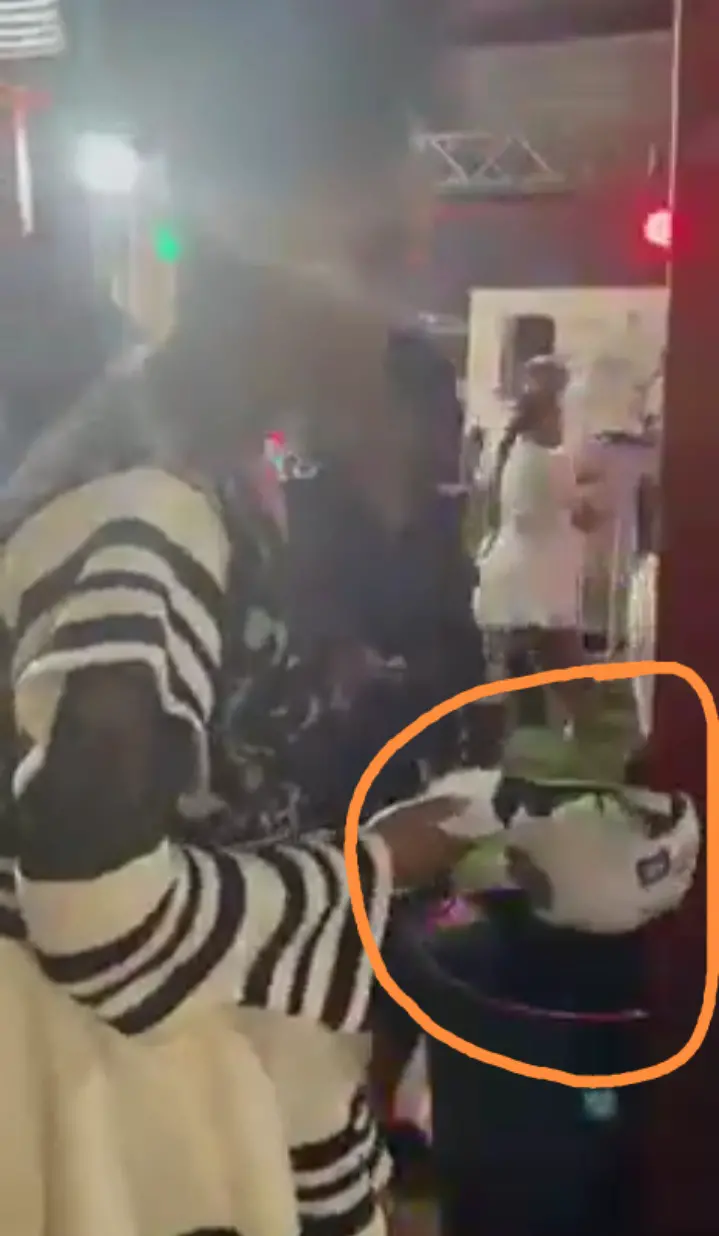 People are worried sick about this musicians because the last time they checked, Zahara was one of the best selling artists in South Africa but now she is out there asking people for donations "Guys is mama @zaharaSA okay? She was spotted asking for donation from her fans…This happed Rastenburge the previous Sunday, people say she started going to the table asking for donation while she performs" Reported Pako Leroy Mogwase. Watch the video of Zahara asking for donation here: https://twitter.com/leroy_pako/status/1465840270407356418?t=BJDwJLR8fS9jNbLuzxLU-A&s=19.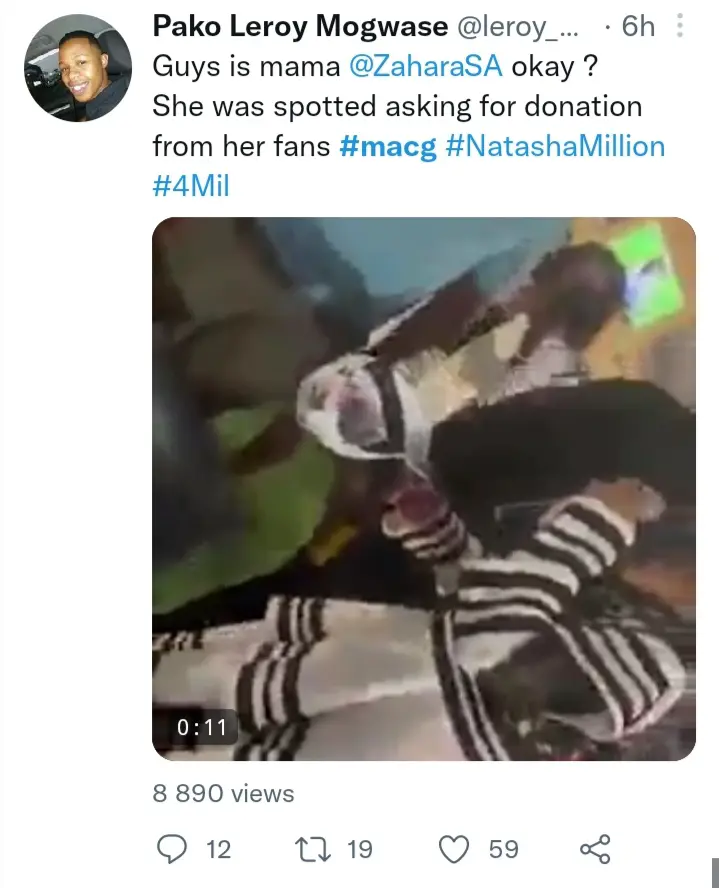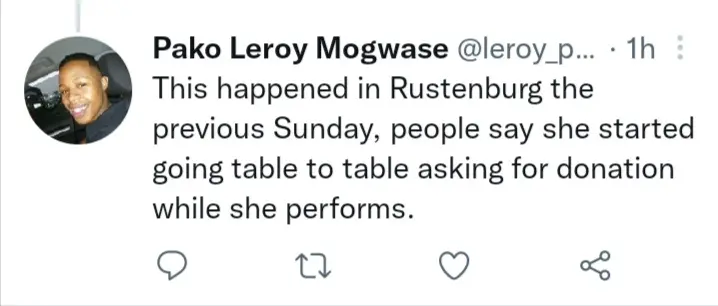 People on Twitter reacted to Zahara asking for some donations from her fellow fans "Lack of self discipline is landing her straight to dogs" said a Twitter. Some people were blaming her manager for mismanaging her money.