Johannesburg- There have been some various reports suggesting that Gugu Gumede who plays the role of MaMlambo is actually leaving uZalo.
Knowing the impact she put on the show and her contribution to make the show grow, her departure would have costed them a lot. It is with no doubt that the viewership will drop.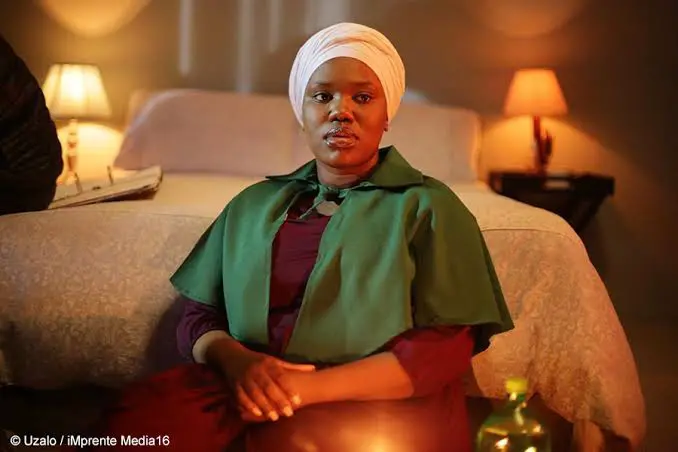 It will be remembered that Mzansi Celebrity News © had reported few weeks back when Gugu made an announcement during the NFP rally that she is prepared to serve the party and would accept any deployment. She was speaking on saving the party that her late mother, Zanele ka Magwaza formed.
However, when Gugu made that announcement that she would go anywhere the NFP needed her, many suspected she would leave the entertainment industry for politics.
It is for this reason that the SABC1 soapie has decided to clear the air and gave fans assurance that Gugu isn't going anywhere.
Gugu committed herself to the party, founded by her late mother Zanele kaMagwaza-Msibi, at its manifesto launch in Nongoma, KZN, earlier this month.
This led to many people wondering if she would be focusing on the party to keep her mum's legacy alive.
Uzalo publicist Nomfundo Zondi told the SunTeam that Gugu would continue being an important member of the cast.
"Her character MaMlambo is essential to delivering the much-loved twists and excitement in the Uzalo story," she said.
When the character of MaMlambo was arrested for stealing a newborn baby, many people thought it would be the end of the character.
On the other news, here in Mzansi Celebrity News ©, we had reported earlier on that uZalo has lost millions of viewers around 3 Million. This was confirmed by the latest viewership statistics.
According to the September prime time adult TV viewing figures, the soapie that once had 10 million viewers, has dropped to 6 879 581 viewers.
The show's spokeswoman, Nomfundo Zondi, said although the numbers have dropped, they were glad to be still number one.