The #Uthandonesthembu viewers have created space for MaKhumalo in their hearts. MaKhumalo has find love in the hearts if her fans as if they are her real family who always stand by her no matter what.
Thobile MaKhumalo Mseleku is beautiful guys. I was going through her Instagram page and my eyes got caught by her beauty. The minute I saw her I felt sorry for her for what her husband is currently putting her through.
Thobile MaKhumalo is the third wife of South African polygamy and reality TV star of Uthando Nesthembu Musa Mseleku. She is a woman with many talents, she is also an actress, TV Personality, radio personality, public speaker, business woman and she is wife of popular Musa Nesthembu. She entered into this polygamy marriage without any child and she has stayed for many years with no child of her own.
What we know is that Actress Thobile MaKhumalo has been a good mother to her teenage step daughter whose real name is Mpilonhle Mseleku. The two are best friends as they share a strong bond as if they are real mother and daughter. It worries #Uthandonesthembu viewers to see that Makhumalo does not have her biological child in this marriage because Musa is taking drastic decision of taking another wife because she cannot give him a child. She is raising her step daughter Mpilo but it's not enough because is not his blood.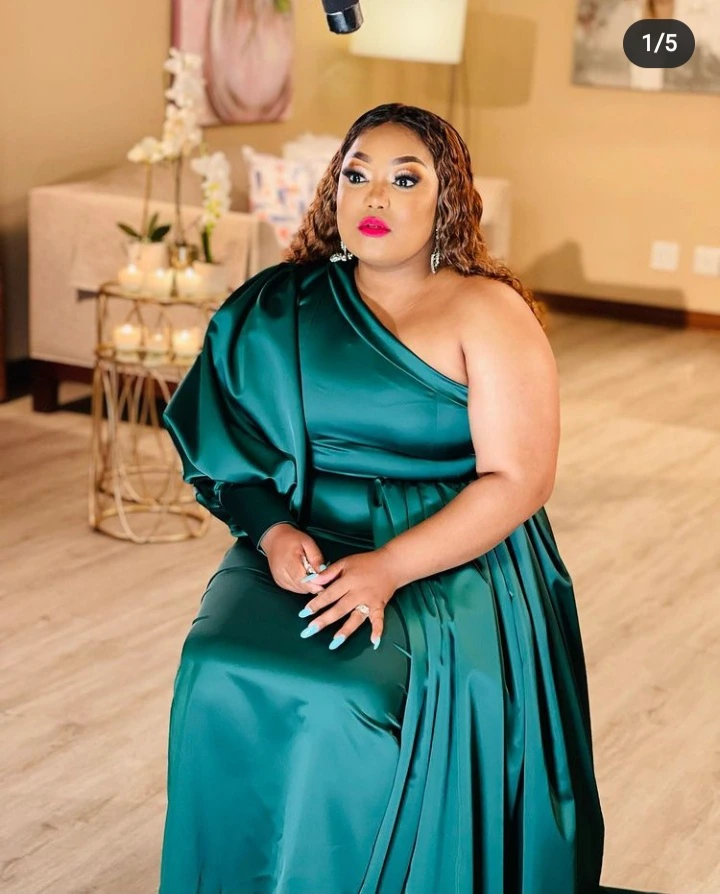 It sad to see such beautiful soul, so kind and loving being treated like this. This proves that polygamy marriage is harder than we ever thought. I also don't understand why woman who put themselves in this kind of life. I'm sure wherever she is she does regrets getting in to a polygamous marriage without getting proper advice. Those people more special Zulu people need to learn from this #Uthandonesthembu. This should be an advised to people not to live a polygamous life.