South Africa have so many great tv shows and depend which one is your favorite. Isencane Lengane is a popular Kwa Zulu Natal province show that caught eye of the public after young couple who got married at the age of 16 and 17, Syacela Dlamuka from Olundi and Thando Msomi from eNkandla. This show is viral all over social media and they consider it as one of the most entertaining show in Mzansi.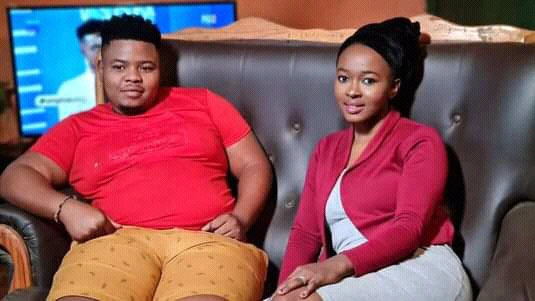 Isencane Lengane is a reality show about two teenagers who are married. The show initially raised eyebrows when it first aired but it soon become a fan favourite, with high viewership numbers.
The young bride, who is only 18 years old, is married to an equally young Siyacela Dlamuka. After getting married, Siyacela dropped out of high school, so he could spend most of his days sleeping and pondering polygamy. However his matriculant wife Thando was still chasing her dream to become a social worker.
In recently episodes Thando and Syacela have been in hot conflict as he wants to have polygon, and already introduced new girlfriend from Durban Manto who's 28 years old, 10 years older than Syacela who's currently 18 years old. Thanda announced her pregnant last month on Isencane Lengane and Mzansi is supporting her all over social media.Take a look at Thando Dlamuka great pictures in real life. She looks stunning. Without a doubt she already won Mzansi fans heart with her humble soul.