Simphiwe Ngema and Tino Chinyanis son Tiyani is just the cutest ever. Simz shared on her Instagram stories a video of her Christmas tree.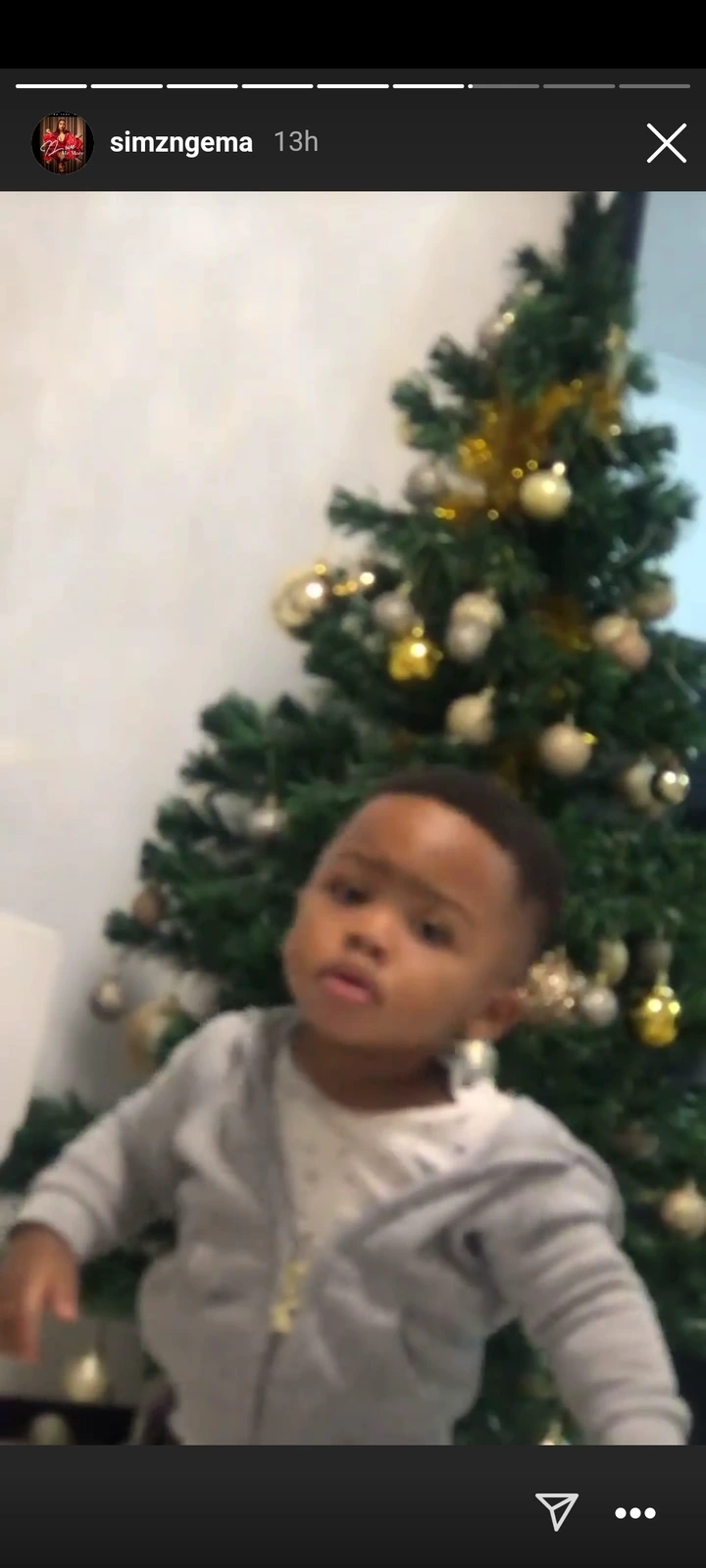 In the video baby Tiyani is busy taking out decorations from the Christmas tree. When simphiwe asked him why he is messing up the Christmas tree, baby Tiyani starts singing the barney song 'I love you, you love me'..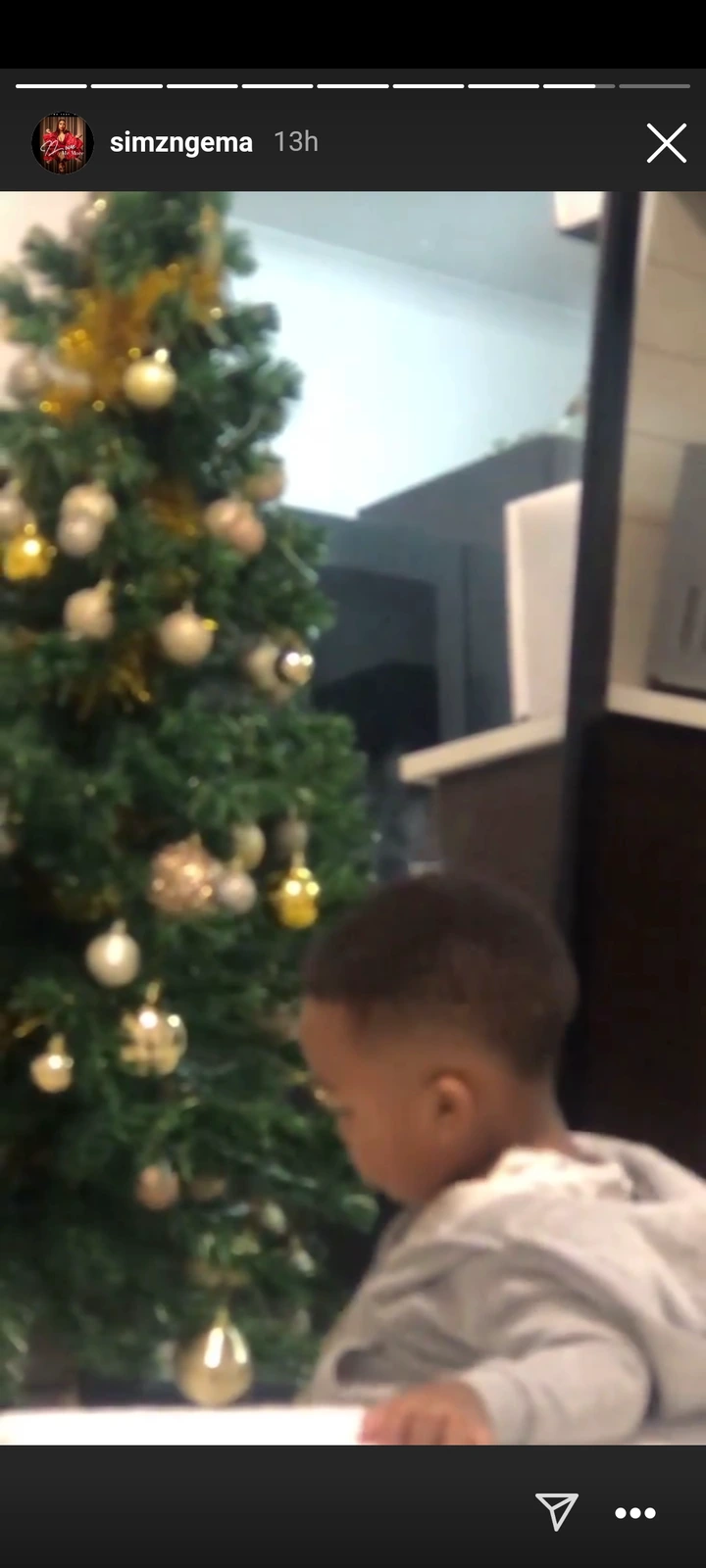 That's such a smart way to get out of trouble with his mom for messing up the Christmas tree. Baby Tiyani is so smart. Simphiwe Ngema said she's going to need a cage for her tree, but with such cuteness I doubt mama can stop him. We love seeing little videos of baby Tiyani that Simphiwe Ngema shares. He's such a smart baby and has grown so much. He is literally Simphiwes twin.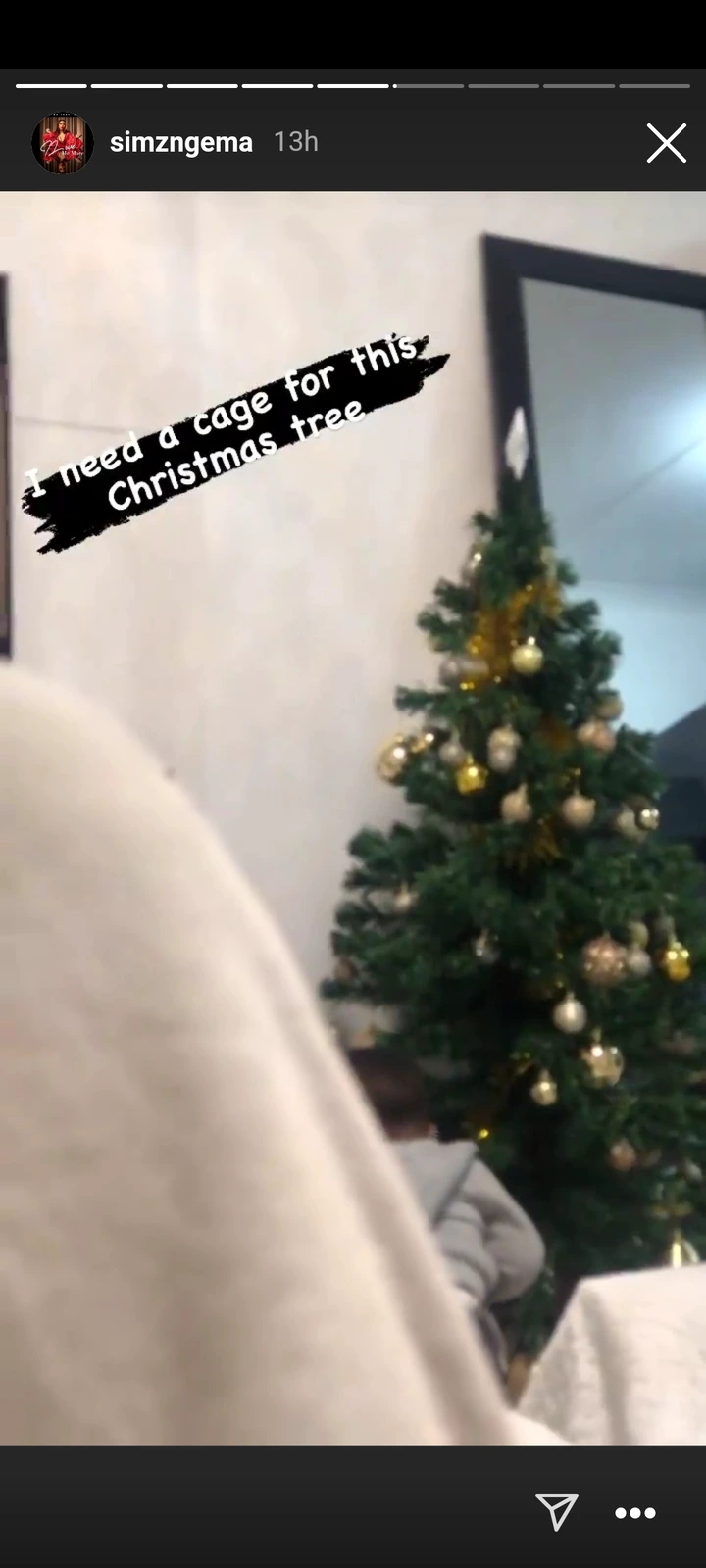 Leave your thoughts in the comments section and don't forget to like share and follow me for more entertainment