A 32 year old lawyer has been arrested for allegedly killing his 23 year old girlfriend.
Tumi Seshoene was found dead after she had been involved in a heated argument with her boyfriend.
He appeared in the Polokwane magistrate's court on Friday and his case was postponed to this week for a formal bail application.
National Prosecuting Authority provincial spokesperson Mashudu Malabi Dzhangi said the suspect, Adv Lawrence Tleane, was remanded on a charge of murder after he allegedly hit his girlfriend with his Mercedes-Benz.
Seshoene's sister Faith Nkoana said she got a call that her sister was lying on the street, bleeding.
"When I got there, I found her and she was unable to speak. While we were waiting for an ambulance, she unfortunately died on the scene," she said.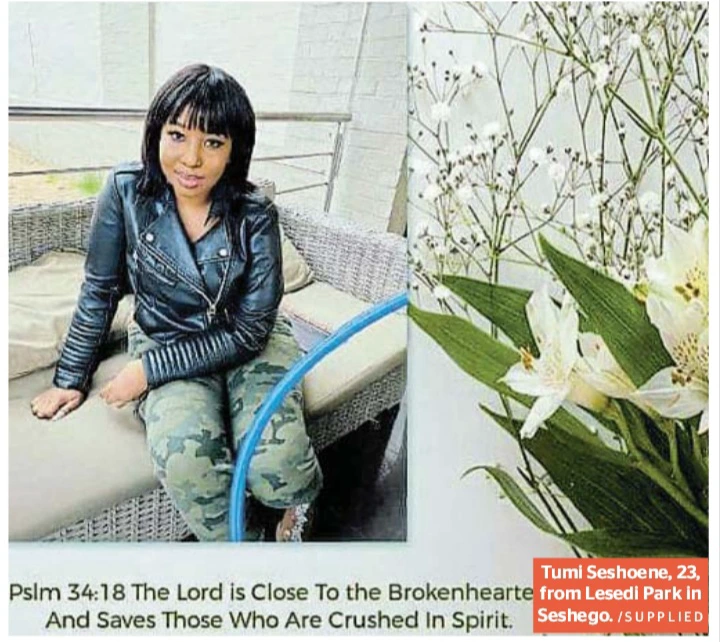 Nkoana said the family suspected that Seshoene was dragged on the tarred road as her body had chilling bruises.
"She had serious injuries all over her body and we believe she was dragged by a car. A neighbour told me that the two had a heated argument at their home gate and an altercation ensued where the boyfriend rushed to his car and knocked down Tumi," she said.
Nkoana said Tumi had been complaining to her about how toxic her relationship was.
"We spoke recently and she told me that she was not happy, without going into details. Tumi and her boyfriend were staying together and have been dating for a couple of years," she said.
Nkoana said an emotional candlelight prayer service was held on Friday night in memory of Tumi as she became another victim of gender-based violence.
Malabi-Dzhangi said investigations were under way to determine what really happened on that fateful day.