Pearl Thusi posts beautiful picture on Twitter and she looks stunning. She is wearing a beautiful silver dress with mirror designs. Pearl is known for her beautiful breath taking pictures. 'I could hardly breathe for this photo, so y'all have to like it' Pearl said and many people agreed with her.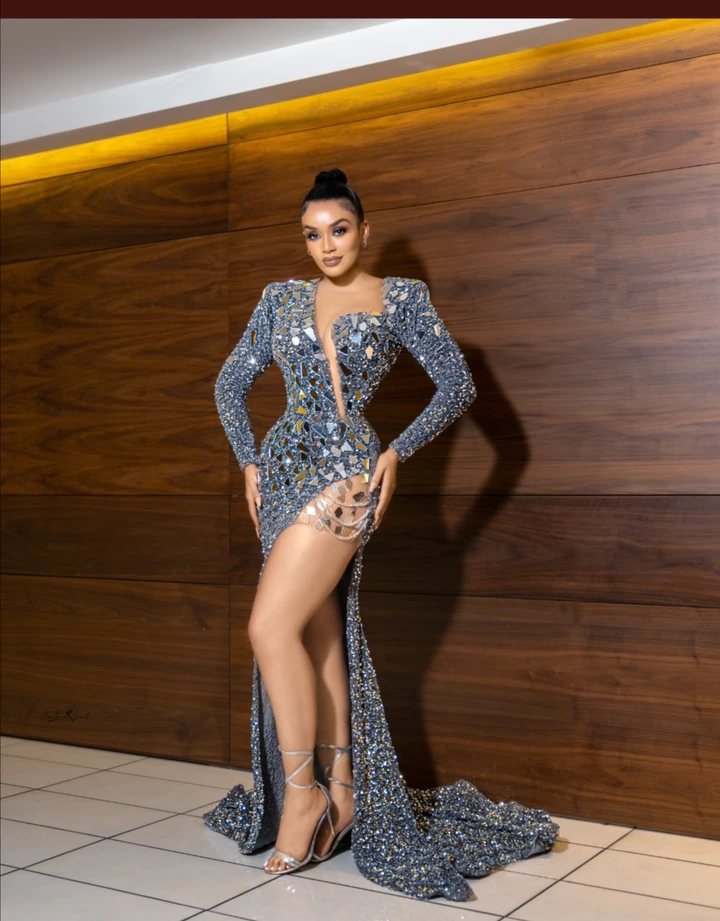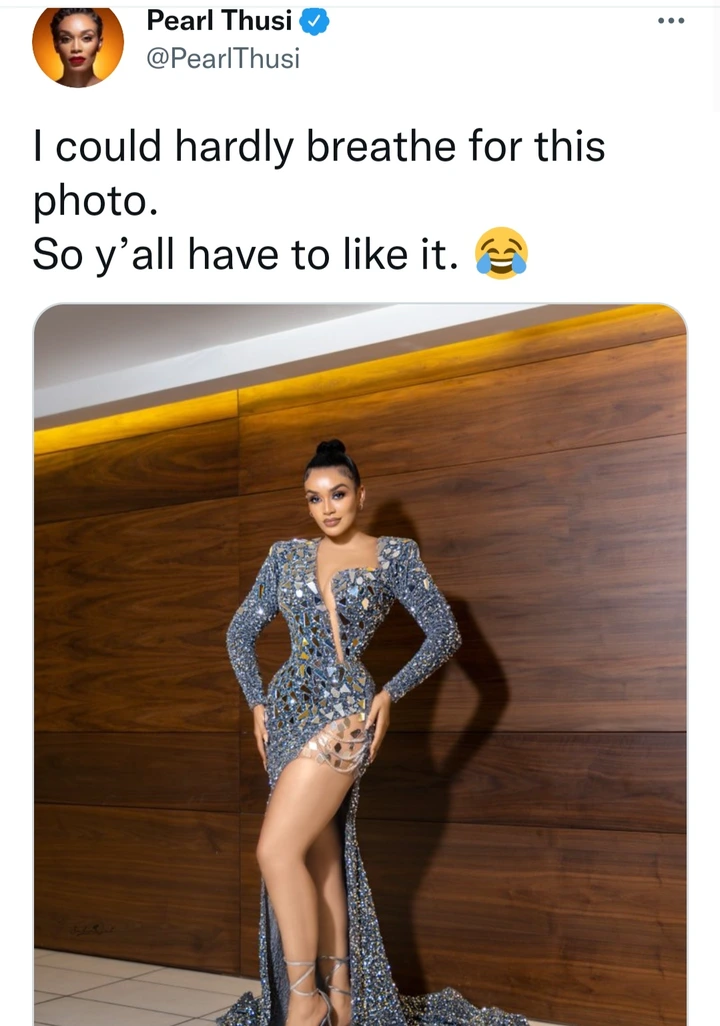 However there where some who found something wrong. They said that Pearls team edited her picture too much and she now looks like a clone. They said they know Pearl and one is not it!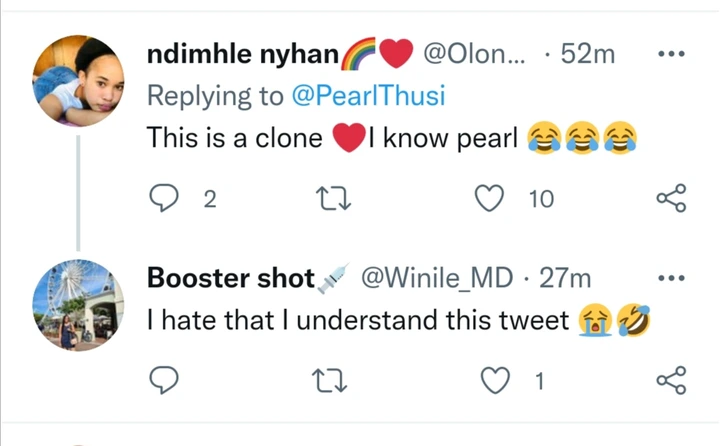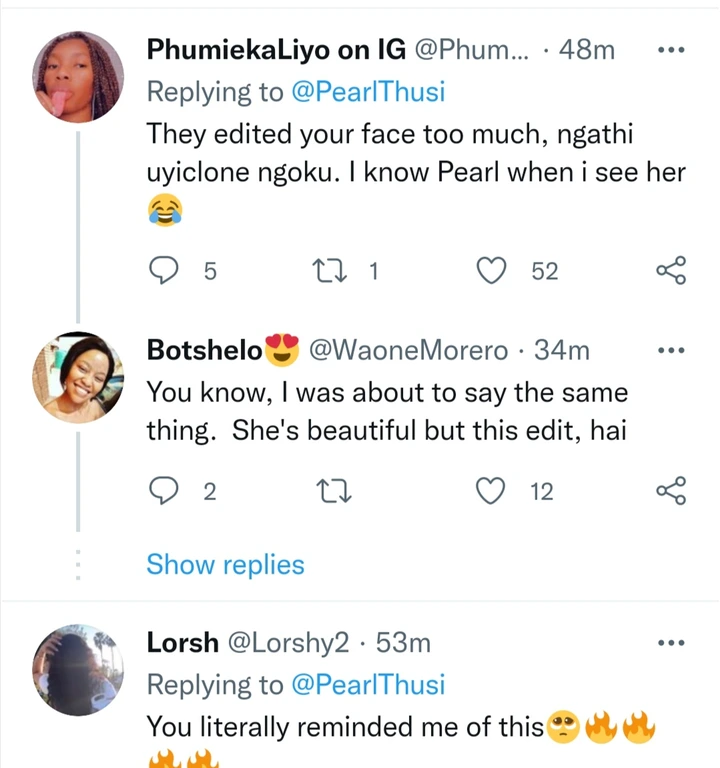 Pearl did not respond to whether her picture is edited and I don't think she will. But different make up artists can make you completely different so it could just be the way her make up was done. Either way it is a beautiful picture and she is serving leg game for says!