Andile Nebulane
Andile Nebulane is a South African actor best known for his starring role as Duma, the owner of Slyza Records, in the eKasi+ drama series Hustle and his role as a police officer, Pele in the Generations, The Legacy soapie.
Age
He was born on 28 December. the year of birth is yet to be confirmed.
Career
Andile has had guest starring roles in a number of television series including Interrogation Room, ER, Divers Down, Shooting Stars, 90 Plein Street and Heaven.
He has also acted in a number of films and short films including Adrenaline, A Myth, Wild Life, My Way, Mug Shots, More Than Just a Game, The Good Man, Love the One You Love, Omnibus and Message from the King.
Andile has an extensive theatre resume, dating back to his first production in 1996, Behind the Bars. In 2003 he appeared in Oedipus, directed by Roy Sargeant, at the Kirstenbosch Open Air Theatre.
Andile appeared in a starring role for the first time in television in 2016, when he was cast as powerful record label boss Duma in the eKasi+ drama series Hustle, which follows a has-been diva (played by Brenda Ngxoli) as she begins what will prove to be a tough journey back to the top of the charts.
He also works as an MC (master of ceremonies) in live and multi-media events.
Quick Facts
Name : Andile Nebulane
Date of Birth : 28 December
Profession : Actor
Education and Qualifications: Performers' Diploma in Speech and Drama (University of Cape Town)
Girlfriend
Following their onscreen chemistry, tongues go wagging. Speculations arise, and masses conclude that the actor co-star, Chi Mende. The actress has a partner, and it's not Andile.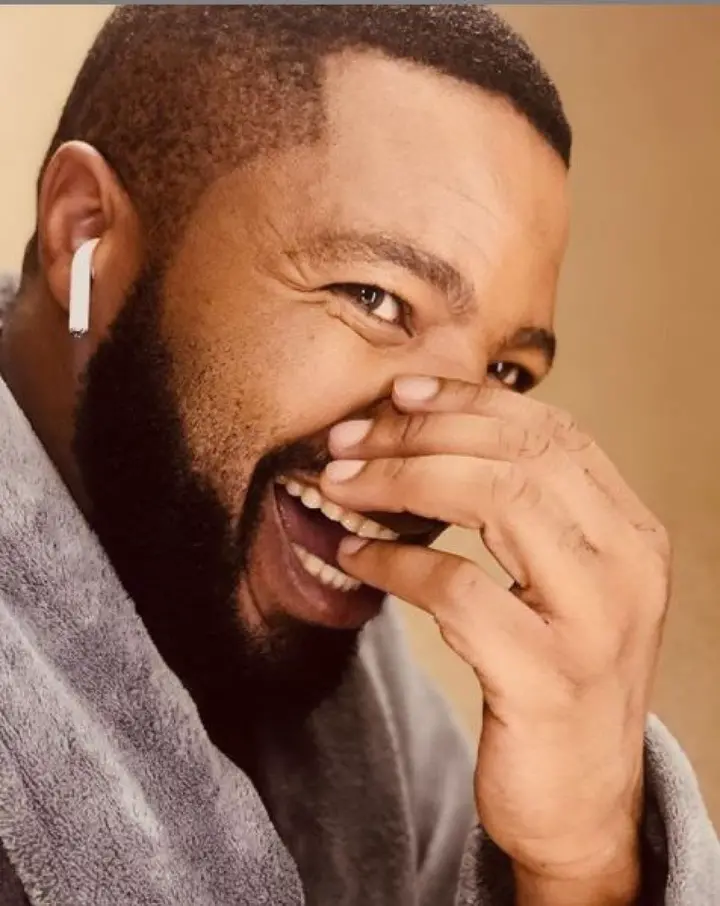 Apart from acting, what else does Andile Nebulane do?
Maybe it's the looks or his flair that oozes that he lands tons of Television commercial gigs. Andile's string of clients includes:
– Coca Cola
– Engen
– Eskom
– Exxaro Mines
– Knorr
– Metropolitan
– MTN
– Old Mutual
– Royco
– Shoprite
– Vital Food
– Wimpy
Andile's police brutality nightmare
The actor is wrongly profiled as a drug dealer in 2011 and gets ferociously battered by armed policemen. "The only visible scar I have to show is a deep cut on my left shin. All my evidence, including pictures and a medical report, were attached to my docket, which is with Nyanga Police Station in Cape Town, where I reported my case."
Net Worth
The actor has amassed a great deal of fortune worth $250 000 from his acting career and Television commercials but has never been one to flaunt his wealth. Even if he is all mum about his riches, he is still on a quest to make more.
Instagram
andile.nebulane – Instagram
8258 Followers, 1773 Following, 1758 Posts Instagram photos and videos from Andile Nebulanene (@andile.nebulane)