Actress and media personality Natasha Thahane released an official statement on her social media account addressing the issue of her receiving funding from Mam Baleka Mbete. It looks like she has dug herself a bigger hole after people found loopholes in her story.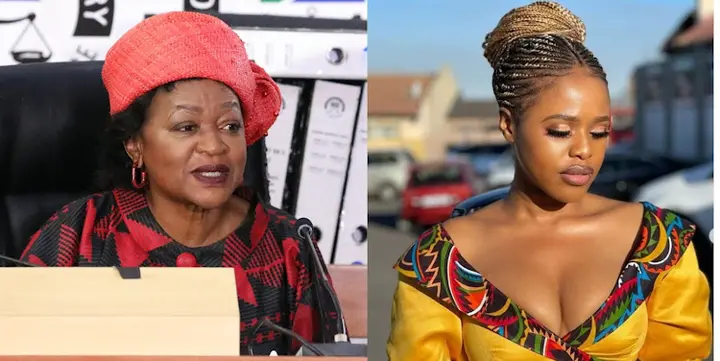 Actress Natasha Thahane wanted to set the record straight after rumors of her getting special treatment when it came to receiving funds from the government. In an interview on the Mac G podcast, Natasha spoke about her struggles and how she received funding from Mam' Baleka Mbete so that she could attend schooling in the US. According to Natasha, she asked for half of the payment for her tuition fees by calling the former speaker of Parliament to assist her.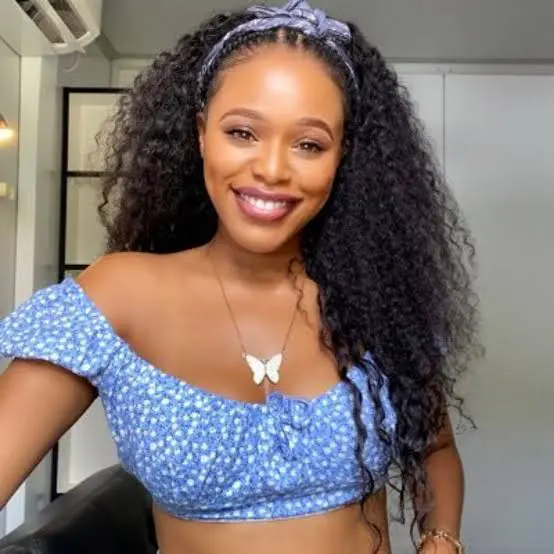 Now she has come out to say that she wants to apologise to Mam' Baleka Mbete if it seemed as though she has a close relationship with her. One Twitter user poked at her story and asked; "How did "I gave her a call" turn into "we attended a meeting". This is a valid point given the fact that in the podcast she mentioned that she was scared to ask for more money. She's just one of many celebrities who have received "special treatment" by the government and she shouldn't be apologetic for it. Her lying will only taint her image and people will always question her, the same way they have with lasiwe.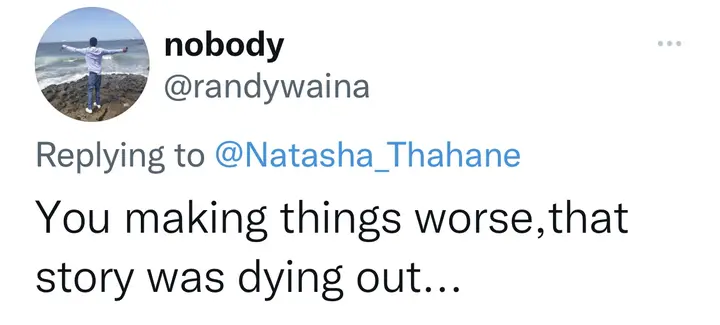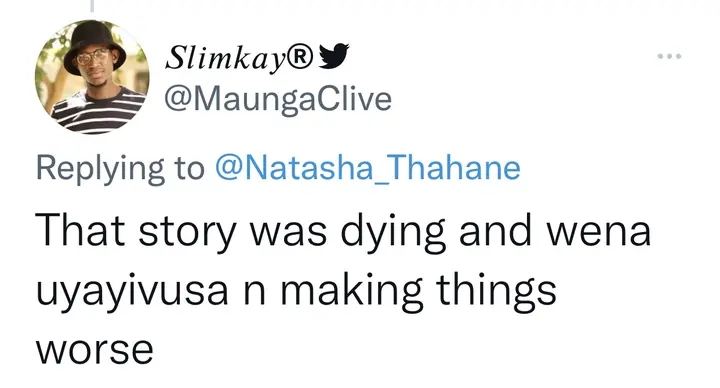 I feel as though Natasha just dug herself a bigger hole by lying. She should have left the issue and not explained herself. Now she is being caught in her lies and it doesn't look good on her. What's sad is that people were starting to move on from the issue and she brought about this backlash on herself.