Makhadzi is an award winning singer from Limpopo ,she is full of potential and she is very pationate about music . Makhadzi started from the dirty street now is making in big in and outside the country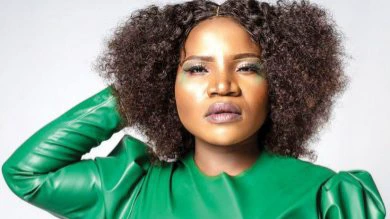 Makhadzi and kicks sportswear are gearing up to launch the range from their R120 million collaboration called kokovha.The brand will be launched on 09 December at mall of Africa in Midrand,Joburg.Sammy Mhaule the founder of kicks says he can't wait to launch the brand.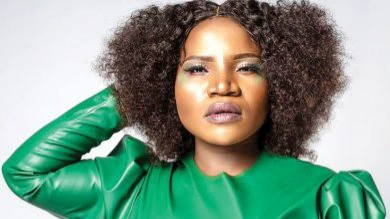 "We took makhadzi because she believes in her self and her music.She is proud of where she come from and she stand for what we believe in" ,he said.We all know makhadzi is energetic and it's great thing she is a brand of kicks which symbolise that this kicks are to kick failure,just like how makhadzi had been kicking failures along the way to get where she is today.
We all are happy for makhadzi and how she is excelling in music industry and also in other parties in her life,she have been making hits and we all love makhadzi so her prosperity is a Yes" from her fanbase.Makhadzi is such a wonderful soul who started from zero,the founder of kicks is proud to be working with makhadzi .He said there will be performances also during the launching of Kokovha brand.
The matorokisi hitmaker is making it big and it's such a wonderful experience from the fan base to see her doing it big since they experienced her beginning which was hopeless turning out to be hopeful because she never gave up!