Makadzi is gaining momentum, looking at the kind of the masses that are going out to her performance. The people that she gathers for entertaining her fans is quite awesome. This lady is really making it to big, let us put aside the issue of trying to make every successful black person a ritualist.
I just believe that this is due to hard work, and excellency that she put in whatever she does. And we know that Makadzi is a good dancer, not just a good dancer, she can sing well too, that is for sure. So she keeps on perfecting her talent to reach more and more people, not just within the borders of South Africa, but throughout africa. This woman is going even beyond africa trust me. We congratulate you Makhadzi for hitting such a milestone in music.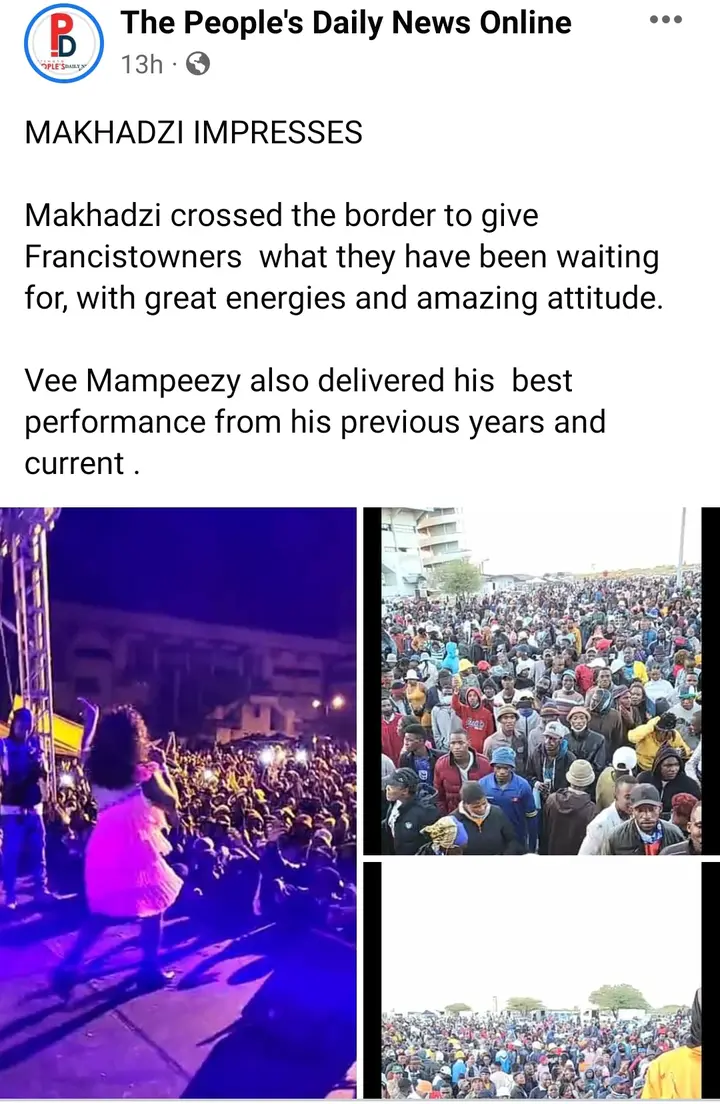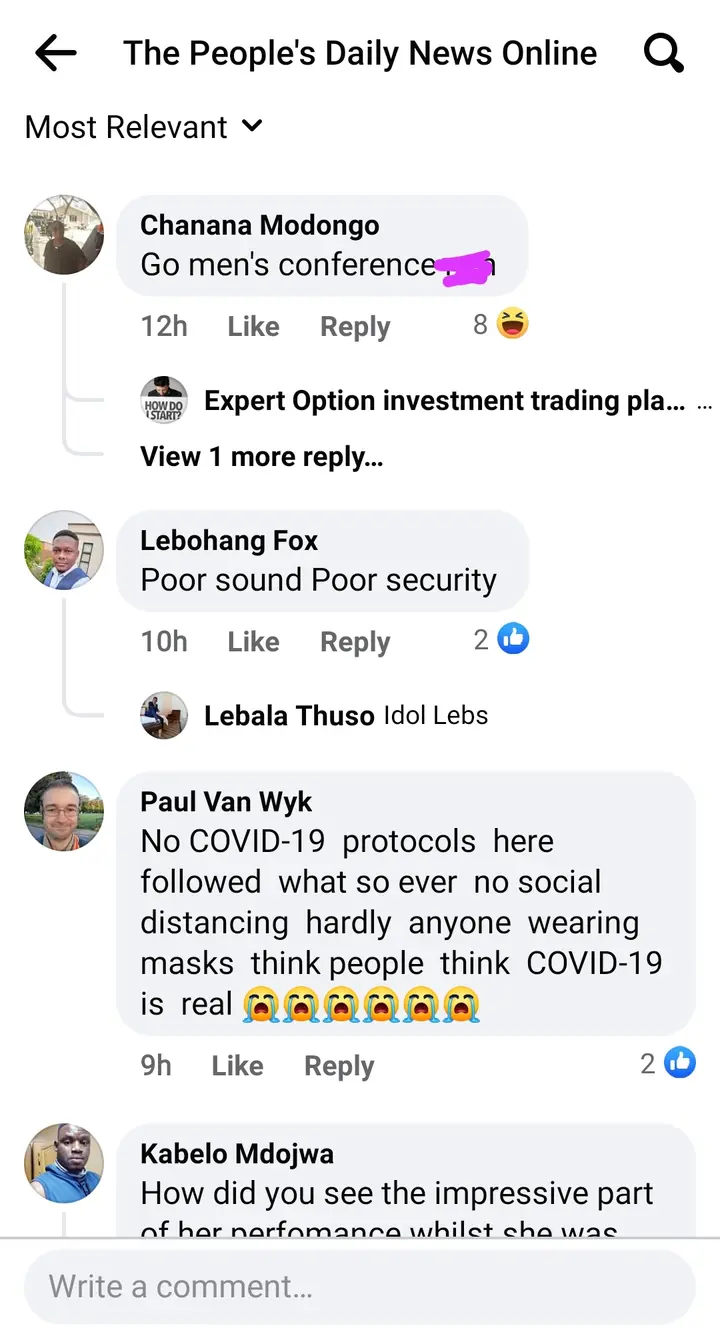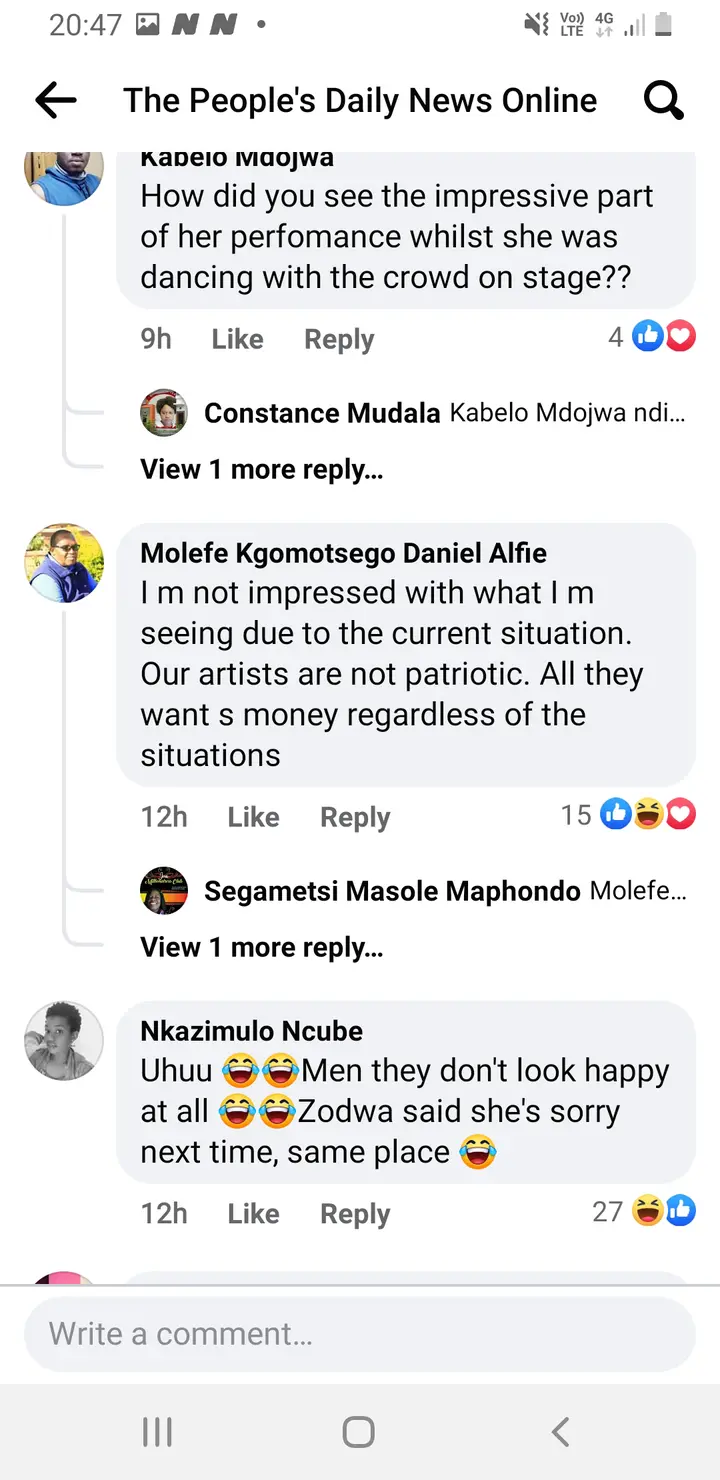 MAKHADZI IMPRESSES
Makhadzi crossed the border to give Francistowners what they have been waiting for, with great energies and amazing attitude.
Vee Mampeezy also delivered his best performance from his previous years and current .