Source
Lamiez Holworthy is a South African DJ who is also known for once being a presenter on Live AMP. She is also the wife of one of the best rappers in South Africa known as Khuli Chana. She recently posted pictures of herself on social media which left people with a lot to say.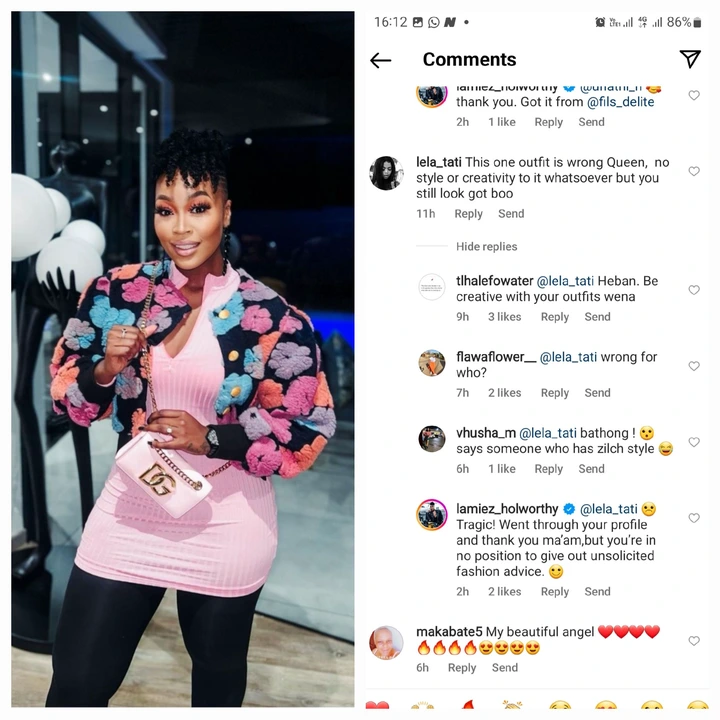 After posting these pictures people on social media were full of complements as they were saying that she looks absolutely stunning in these pictures. Some people also loved the jacket that she was wearing in this pictures, while others also wanted a jacket like this one.
However there was a comment that was posted here that Lamiez also replied to. A person on social media was saying that this outfit that Lamiez Holworthy was wearing was wrong, as they also added by saying that there was no creativity or style in it.