Lamiez Holworthy is a south african DJ, television presenter, radio presenter, record producer, businesseswomen and philanthropist. Lamiez holworthy got bullied for having dark inner tights on facebook.
She is not the first celebrity to be bulilied for having dark inner tights. Makhadzi was once bullied for the very same thing. I think people forget that celebrities are also human, they have the things that we all have in our bodies. There's nothing wrong with having black inner tights because majority of black women have them, it is our nature.
src="https://res.6chcdn.feednews.com/assets/v2/37a70076760846b0975ccf5e4c880df4?quality=uhq&format=webp&resize=720″ />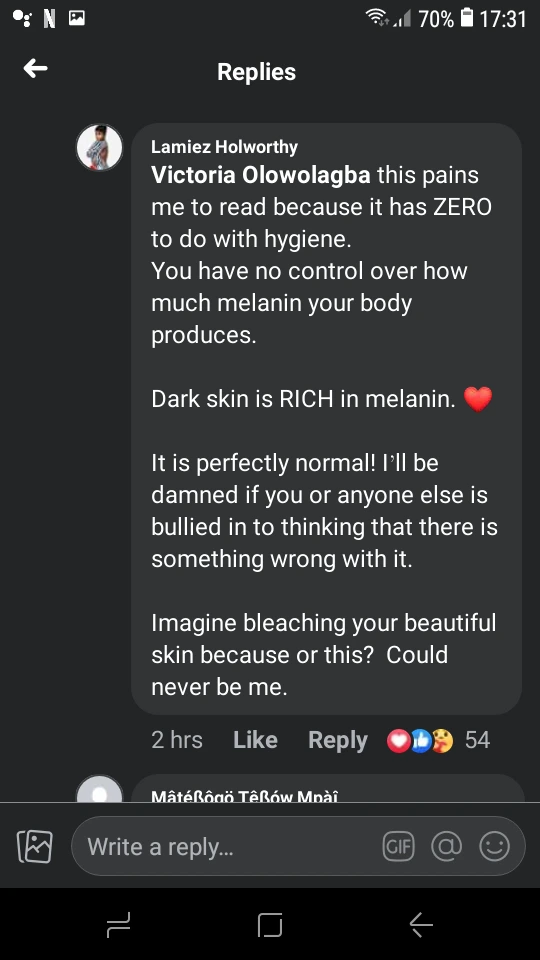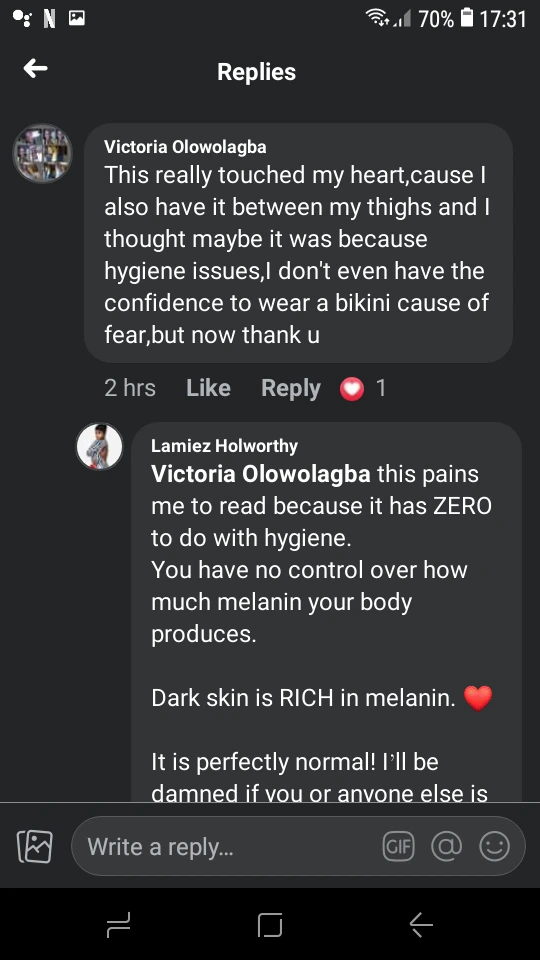 I loved they way she responded to the bad comments, she did not let them get to her and she showed them that she is confident and does not have a problem with it. There is nothing wrong with having black inner tights. people should stop believing that celebrities should have perfect bodies and perfect everything. They are human, yes they are famous and rich but they are human.