The news about the lady who was murdered and her body parts were found in deep freezer has left many women in Mzansi fearing for their lives. It seems the killing of woman continues in our country and we feel as if we are not protected. Many have been questioning why the man did such an evil thing to this poor Woman, how can he kill someone like that and then cur her into pieces and put her parts in the freezer. It has been revealed that the lady was actually married to the man who killed her and they were also cousins.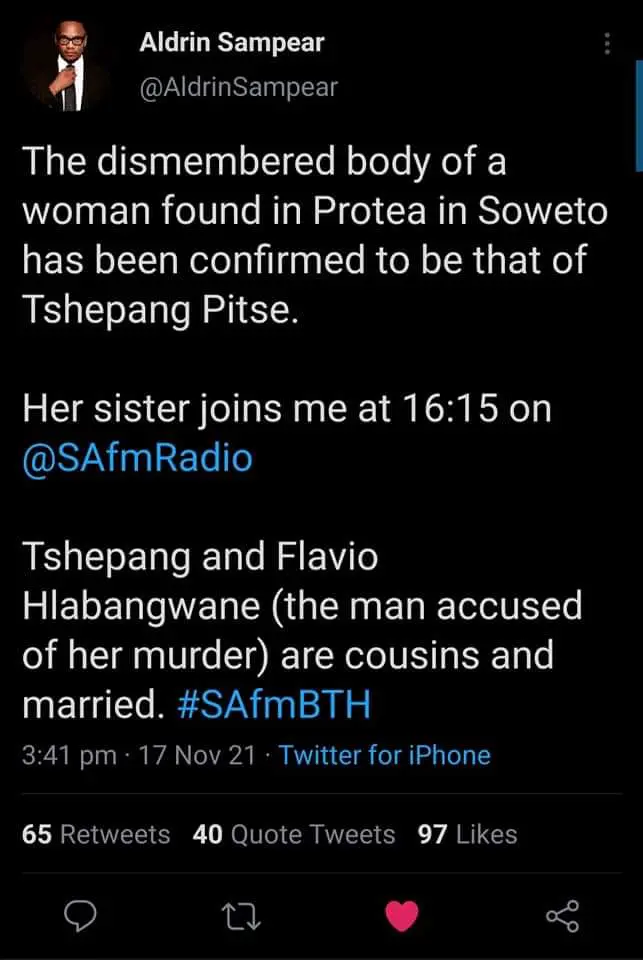 Fine they were married i mean we have heard of mother's getting married to their own son's Father's to their daughter's that is for God to judge not us, but couldn't he protect his very own blood. I mean it's a norm boyfriends are on it like white on rice. Your very own who do we trust who do we run to. He has the audacity of sleeping with a dead soul for atleast two weeks, this is really deep.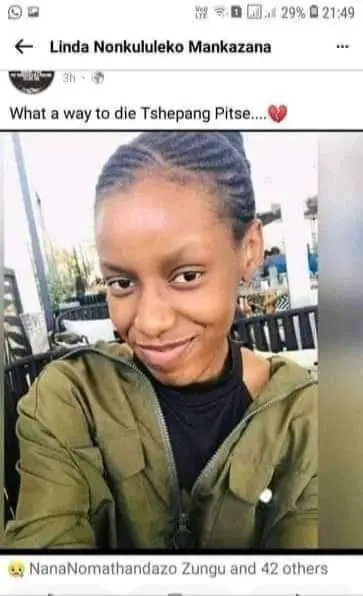 I was listening when her younger sister was talking to Aldrin it was so painful she's been through a lot that young lady and her late sister even their mother was murdered by the stepfather in 2014 it's sad. Funny how people are not commenting on the grossness of the crime and the loss of such a young life but the trivial thing of them being cousins. There are other cultures like venda people I once heard that they do get married to their cousins, so we will never about their culture.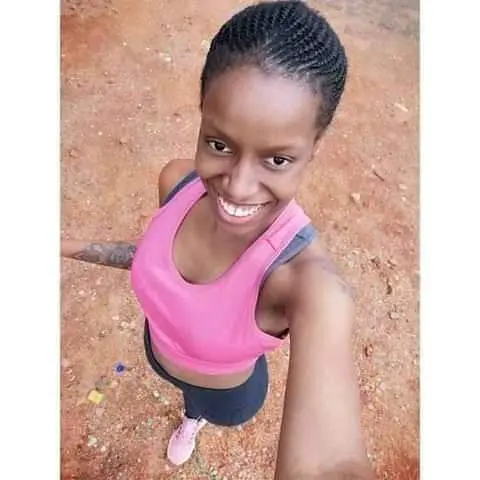 That's why depression will ever cover your souls, you mind ppls businesses. You have nothing to say nor dwell about this. Just to open your mouths wide that all. Your souls will never get rest from people's businesses trust me and you will live in sorrow and shame , you are depressing your own souls