Musa Mselekus's fourth wife has built herself a full-functioning business that has become very successful and getting very busy. She has also completed her studies, so she might dive out of her marriage with Musa and not be bothered by losing anything.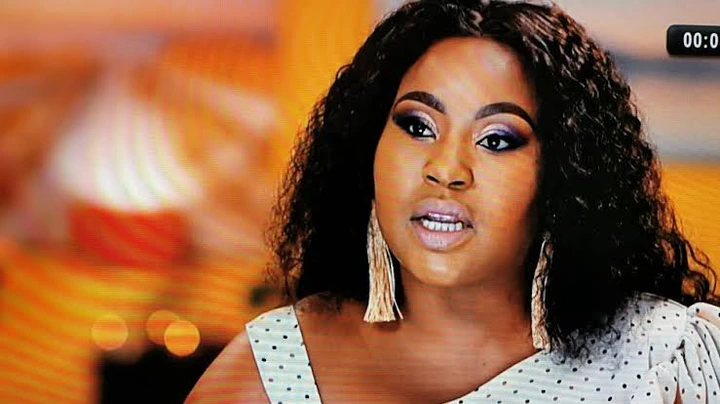 In the recent episode of Uthando Nesthembu, we saw MaNgwabe saying that she is not that crazy to a point that she would just keep quiet when MaCele's children greet her. However, MaMkhulu was sen boiling to her husband saying that it has annoyed her. Moreover, Musa believes that MaMkhulu may have another issue with MaNgwabe, but it is not just the greeting that is the issue.
This issue come up after MaMkhulu's children told her that they greeted her and she kept quiet. People on Twitter believe that MaMkhulu is the one who is wrong by talking bad about MaNgwabe behind her back at home, hence her children see the need of reporting such issues to her.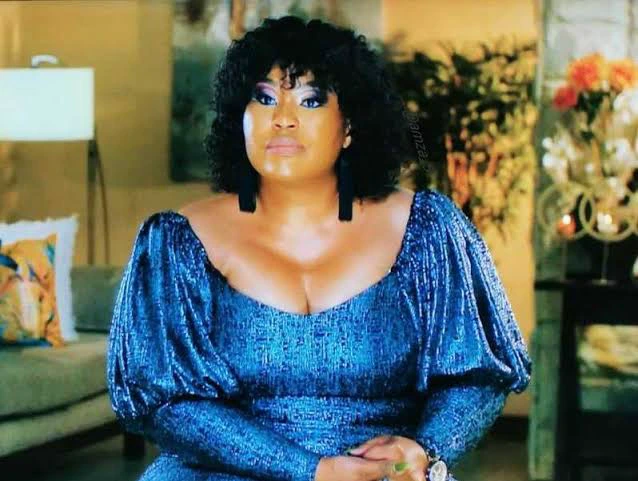 @Neinei_ngubs said, "Mentally MaNgwabe has already packed her bags, signed her Divorce papers, and living it large…U Girl is Out there enjoying her Divorce settlement…Seksele umzimba nje ulandele".
@Elliott_kaylene said, "I watched that episode again just to make sense of it, and honestly I don't think Mangwabe was wrong she was put off from that entire trip with this issue of the greeting, and from the pre-cap, for next weeks episode Macele is being dramatic shame".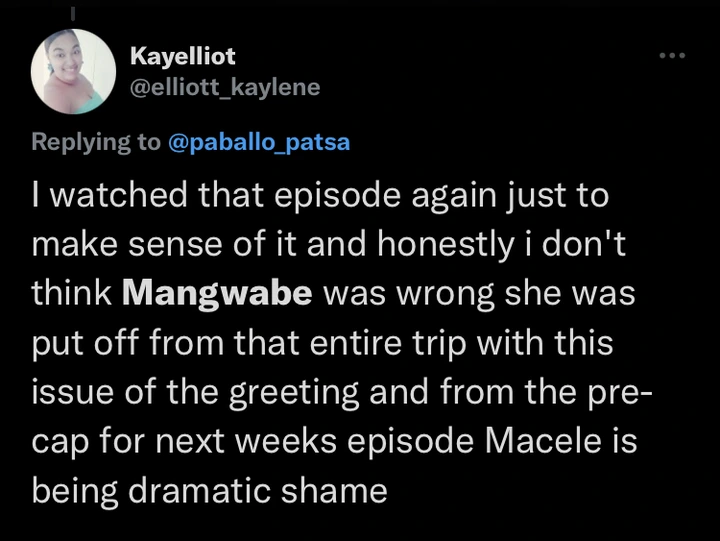 @IAmExcellent_ said, "Mamkhulu naye she is too much sometimes as an older one, first wife some things you address them and let it go since you told your husband or call Mangwabe and Mseleku talk to her in front of him…".
It seems like there is a lot of drama with MaNgwabe and she looks like she is determined to stand her ground. Do you think that MaNgwabe will be leaving anytime soon? Leave a comment and let us know.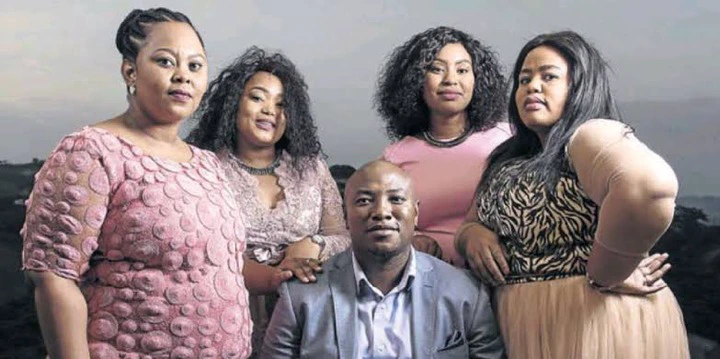 Do not forget to also show your support for us by leaving a like after reading this article as it would be appreciated.