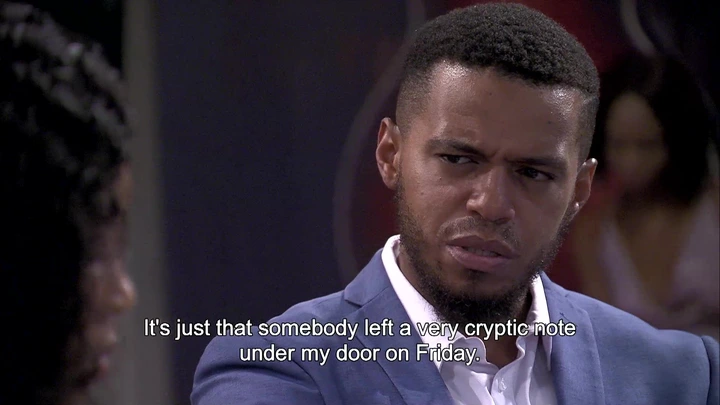 After finding the information about Lehasa, Eunice sends him a note. Eunice will be the one getting Fanie's justice after all. Eunice was starting to have a romantic relationship with Fanie before he was killed.
Many viewers have underestimated Eunice but it looks like she knows how to play her cards right. Lehasa will not see this one coming for sure. Lehasa got so many enemies, at this point he does not know who is after him. I think he might think that Nothile's father but he does not seem to be sure either.
Lehasa thought he has moved on from Fanie but past has a way to reveal itself. Now he has to investigate to know who really sent the note under his door. Asking Nothile about it will be the waste of time because she is not a faithful girlfriend.