As it turns out, Boipelo had been consulting with people who had told her that there was something sinister about her mother's death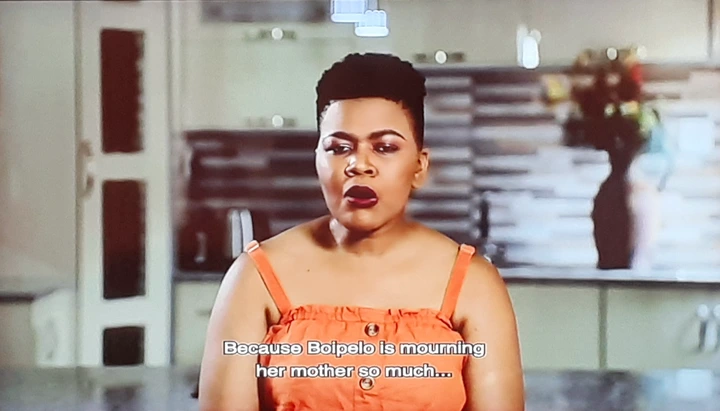 When Thembi came to consult with her however, there was no mention of there being any foul play involved. It seems like her mothers death was associated with Covid-19. She explained how her mother was trapped in the Mugeti kraal and unable to do anything because she had technically divorced but never changed her surname. I'm sure not everyone was aware that something like could impact you in the after life.
It wasn't made clear to us if Boipelo's sister was a Mugeti like her step father but I have to assume not. She mentioned her own family not wanting them to see each other anymore which made me sad. Separating her from her last connection to her mother seems a little cruel
But Thembi explained to us that accusing people of witchcraft is not something easy to get over. You can sometimes consult and be given the incorrect answers, like that her mother was "caged" when in reality it was her past choices that were keeping her from being present.
Final Thoughts
I think sometimes we underestimate the importance of closure. Without closure, how can we move forward and close the chapter of our grieving? It's clear that Boipelo is still trying to cope with losing her mother and might still be lashing out because of it.
I sincerely hope her family was watching this episode and understand why she might have acted unfairly towards them. I also hope she finds inner peace and opens herself up to new connection in her life, she seems like a very lonely girl

Did you watch this episode? Let me know in the comments…💬

Thank you for your time!

Please don't forget to leave a like, share and follow me for more entertainment news!😊😊😊

Source: Dloz'lami on Moja Love DSTV channel 157