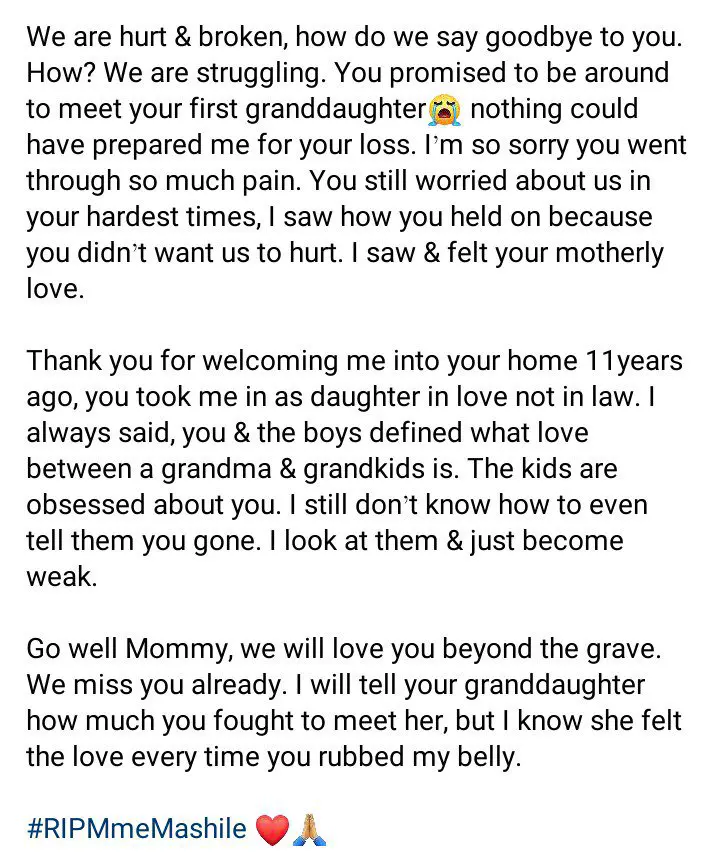 " Thank you for welcoming me into your home 11 years ago, you took me as a daughter in love not in law. I always Said, you & the boys defined what love between a grandma & grandkids is" she penned.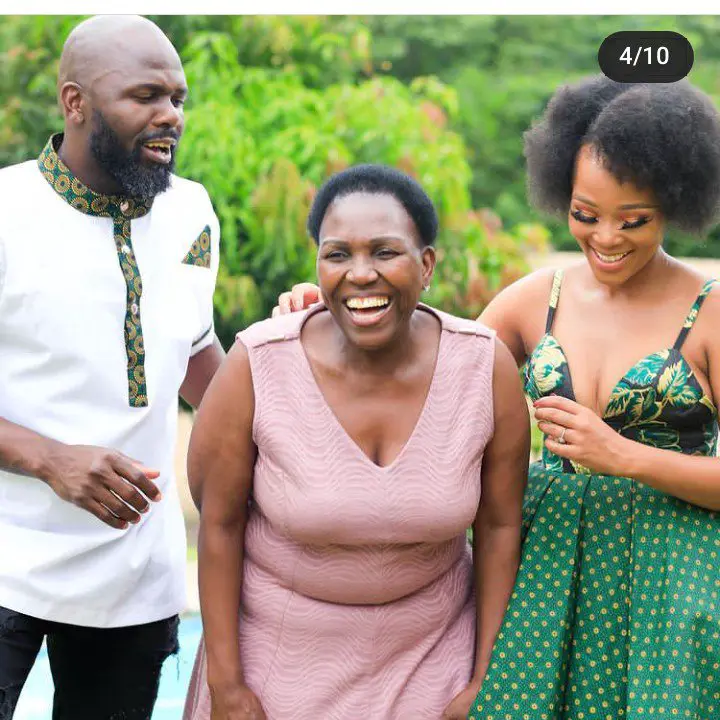 Millicent expressed her sorrow for her mother's plight. She remarked that she persevered in the face of adversity because she did not want them to be hurt. This terrible news comes just a few weeks after she announced her pregnancy. She did say in her message that she wished her mother in law had seen and met her first granddaughter. She wished her farewell. A huge Condolences to Millicent and her family.
*𝐷𝑖𝑠𝑐𝑙𝑎𝑖𝑚𝑒𝑟: 𝑇ℎ𝑒 𝑝ℎ𝑜𝑡𝑜𝑠 𝑢𝑠𝑒𝑑 𝑖𝑛 𝑡ℎ𝑖𝑠 𝑎𝑟𝑡𝑖𝑐𝑙𝑒 𝑑𝑜 𝑛𝑜𝑡 𝑏𝑒𝑙𝑜𝑛𝑔 𝐴𝑢𝑡ℎ𝑜𝑟. 𝐴𝑙𝑙 𝑐𝑟𝑒𝑑𝑖𝑡𝑠 𝑔𝑜𝑒𝑠 𝑡𝑜 𝑡ℎ𝑒 𝑜𝑤𝑛𝑒𝑟𝑠.