Mzansi was left in tears after actress and businesswoman Sophie Lichaba penned down a heartfelt message to her daughter Rudo.
The actress took to Instagram to share her daughter's 30th birthday with her fans. Sophie shot to fame when she played the role of Queen on Generations.
The star described her daughter as a precious gift because they grew up together as she had her at an early age. She thanked her daughter for being the best she could ask for.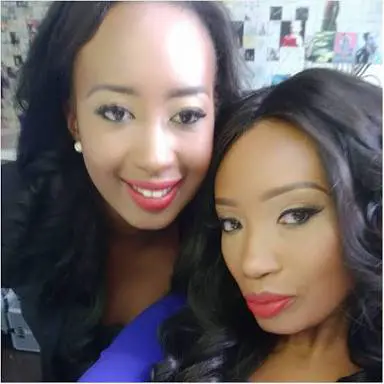 She shared memorable pictures with her daughter and laughed that they grew up together as she was young when she had her. She called her a 'precious gift' and wrote a lengthy heartfelt message for her.
She wrote: "Know that I love you so much and thank God for the gift that he gave me. That is you, my baby. You came at a time I was so you and we grew up together literally. I knew you were special from the second you were born. The second I laid my eyes on you I knew you were not a mistake. You are my princess. You pray for me more than you do for yourself and I know this. You have been there for me through the best and worst moments."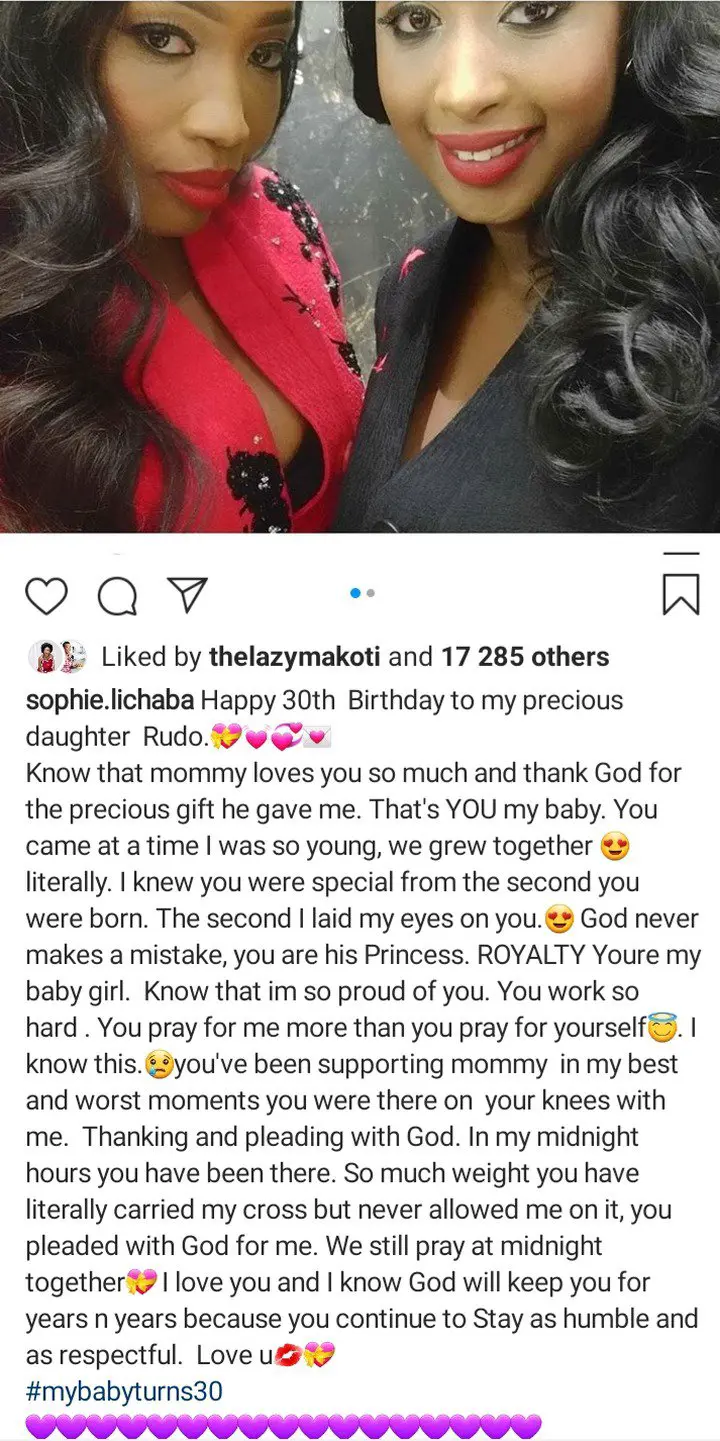 Her fans thanked Rudo for being there for her mother and wished her a happy and blessed 30th birthday